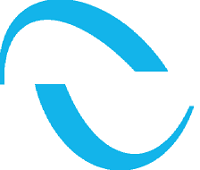 Harnessing the power of the Internet
to provide people with developmental disabilities
the information and resources to exercise informed choice
to live self-determined and fulfilling lives in their communities...
Upcoming National Conferences
(click on a month to view events
click again to close that month)
ANCOR's 2011 Conference
(American Network of Community Options and Resources): Leading Cultures of Innovation and Advocacy
June 5-8, 2011
RESNA 2011
(Rehabilitative Engineering and Assistive Technology Society of North America)
June 5-June 8, 2011
Sheraton Centre Toronto
Toronto, Canada
FICCDAT 2011
Festival of International Conferences on Caregiving,
Disability, Aging and Technology
June 5-8, 2011
Toronto, Canada (includes RESNA)
2011 APSE National Conference
Employment For All - Believe It, Achieve It!
June 14-16, 2011
Westin Hotel
Seattle, Washington
The 49th Annual Meeting of the Association for Computational Linguistics
Human Language Technologies
June 19-24, 2011
Portland Marriott Downtown Waterfront
Portland, Oregon
Unfortunately, TheArcLink has decided to take down the Know the System
and Provider Listings that have been a mainstay for many years.
We simply lack the resources to maintain this complex site
in a way that meets our quality standards.
The site is being archived at The Arc of the United States, who will decide on any possible future at a later date. Please direct any questions or concerns to:
Ann Cameron Caldwell, Ph. D.
Chief Research & Innovations Officer
1660 L Street NW, Suite 301, Washington, D.C. 20036
Phone: 202.534.3711 | Toll free: 800.433.5255
Fax: 202.534.3731
Email: caldwell@thearc.org
If you are looking for information about your state or local Arc Chapter, or have questions an Arc might be able to answer,
you can find appropriate contact information at:
http://www.thearc.org/page.aspx?pid=2437
Use the left menu to access the Find Family Registry and Find My Roommate service.
TheArcLink Incorporated
6689 Orchard Lake Road, Box 342
West Bloomfield, MI 48322-3404
812-323-0626 (voice)
866-928-3090 (toll free)
866-340-5465 (fax)
Email Us